Tilter
Our Tilter is the most versatile 5x kinematic mechanism because it can handle 45° bevels and taper angle compensation. Together with the compensation tools in our CNC, Tilter will give you the most precise and fast cutting on the market.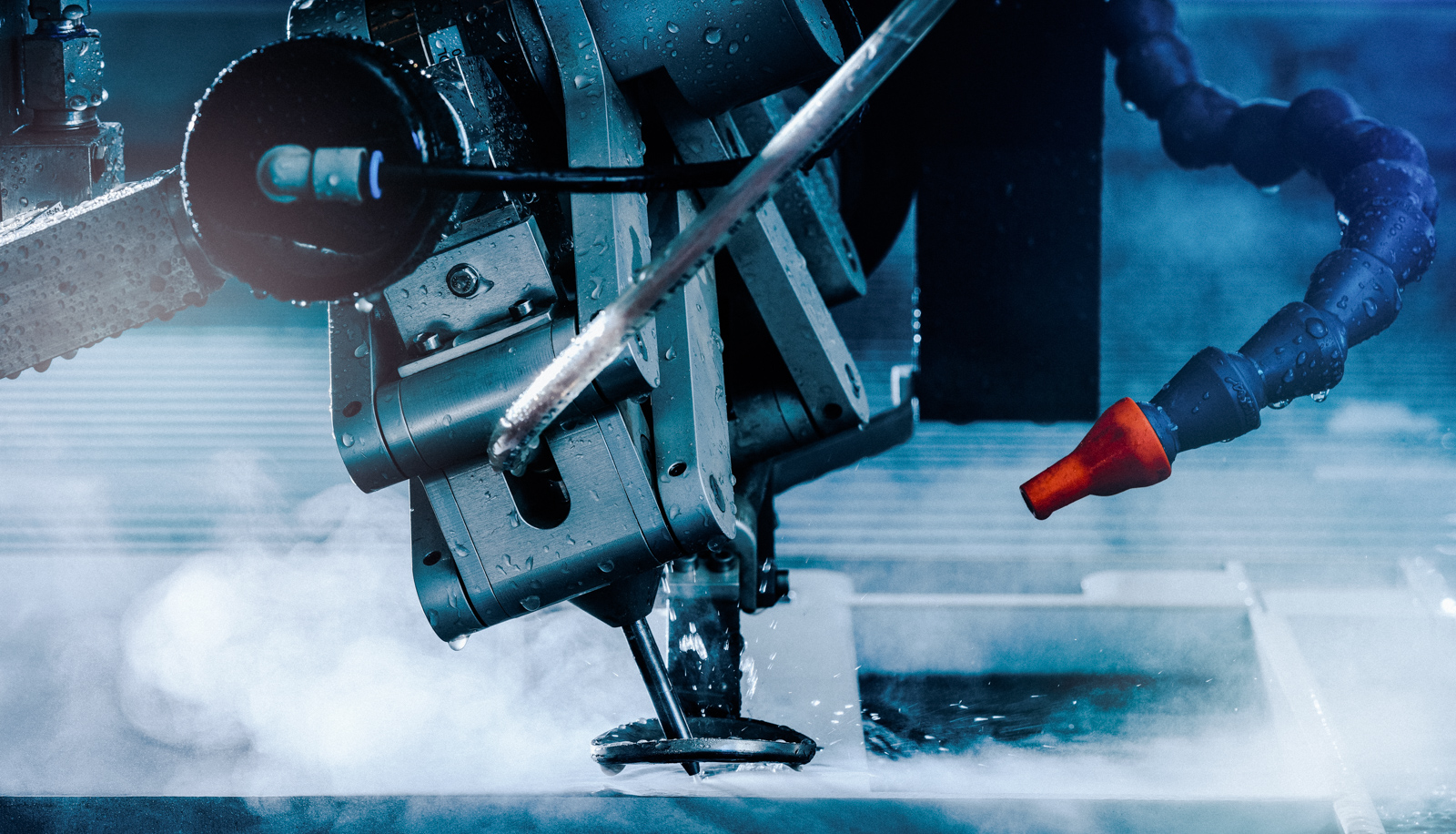 Key features
Bevels up to 45°
Taper angle compensation.
Height sensor.
No singularity problem.
Mechanical Rotating Tool Center Point.
Compatible with most motors.
No singularity problem
In the video below you'll see two types of 5x kinematic mechanisms cutting the same part with bevel and taper angle compensation. Both will have similar results on the bevel sides, but if you look closely on the straight edges, our Tilter is moving much faster. How is that?
By tilting the mechanism rather than rotating it, a movment from +1° to -1° will be 2° on the tilter. The rotating mechanism will have to rotate 180° for the same angle change. This is what you see on the video when using our TVL formula for faster, more accurate cuts.
Tilter is not only superior at cutting close to 0°, but perfect for cutting bevels up to 45°. A combination which is unique in the waterjet industry. However, if you need to cut angles exceeding 45° or something other than flat material, Tilter may not be your ideal option.