Tilter
Tilter is the most superior waterjet kinematic solution for cutting flat material with angles up to 45°. These are facts based on mechanical advantages such as singularity and mechanical RTCP.
The singularity problem
Most kinematic mechanisms are made to cut large bevels, but terrible at cutting close to 0°. Singularity will make it rotate close to 180° when changing the cut angle from +1° to -1°.
Unfortunately, when cutting with taper angle control, you cut within the interval of about +-4°. This will cause the bad mechanisms to make sudden large movements, compromising the cutting quality and increase the cutting time.



As you see above, Tilter moves its major axis from -1° to +1° while the other mechanism is moving its major axis from -90° to +90°. This pinpoints the singularity problem and makes it evident that Tilter is superior when it comes to cutting close to 0°.
Tilter is not only best at cutting close to 0°, but perfect for cutting bevels up to 45°. A combination which is unique in the waterjet industry. However, if you need to cut angles exceeding 45° or something other than flat material, Tilter may not be your ideal option.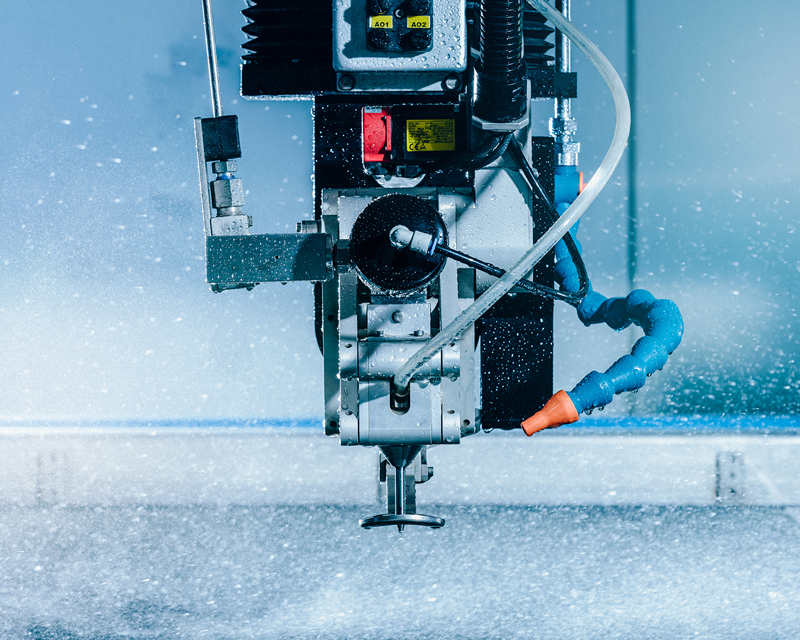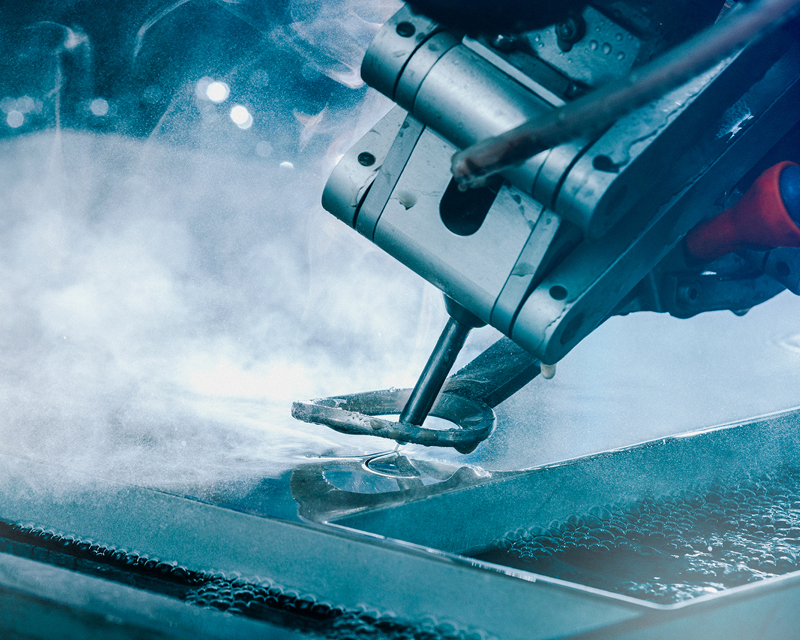 Mechanical RTCP
If you move the axes on a kinematic mechanism and the tip of the nozzle rotates around the same point, it has a mechanical RTCP (Rotating Tool Center Point). If it doesn't, it means you have to move the machine (X, Y, Z) in order to compensate for any kinematic axis movement.
It can be compared to playing the guitar, but instead of moving your fingers and wrist, you have to move your whole arm to play. It's doable, but you won't be killing Sultans of Swing like Mark Knopfler.
However, if you are cutting angles up to 90°, you might have to use a kinematic mechanism without mechanical RTCP to reach into tight locations. But if you're cutting flat material, mechanical RTCP is crucial for good cutting results.