Tilter
The fastest, most accurate kinematic for TAC & bevels up to 46°
Why tilting?
Most cutting kinematics are rotating around the tool center point. There's a reason we don't.
You have most definitely seen the spinning kinematics that has become popular over the last years. And while they can cut beyond our 45° bevels, there's a downside to them which is often forgotten. They spin. Why is that so bad? Well, changing from +1° to -1° will make it rotate 180° where's the tilter just tilt 2°. This movement has great impact on the cutting quality because less movement means better cutting.
Easy integration with most motors
We know there are different motors out there, so we made it possible to mount almost any motor to the tilter. Making it compatible with most solutions. It tilts up to 46° in each axis and is the ultimate cutting kinematic for taper angle control and bevels up to 46°.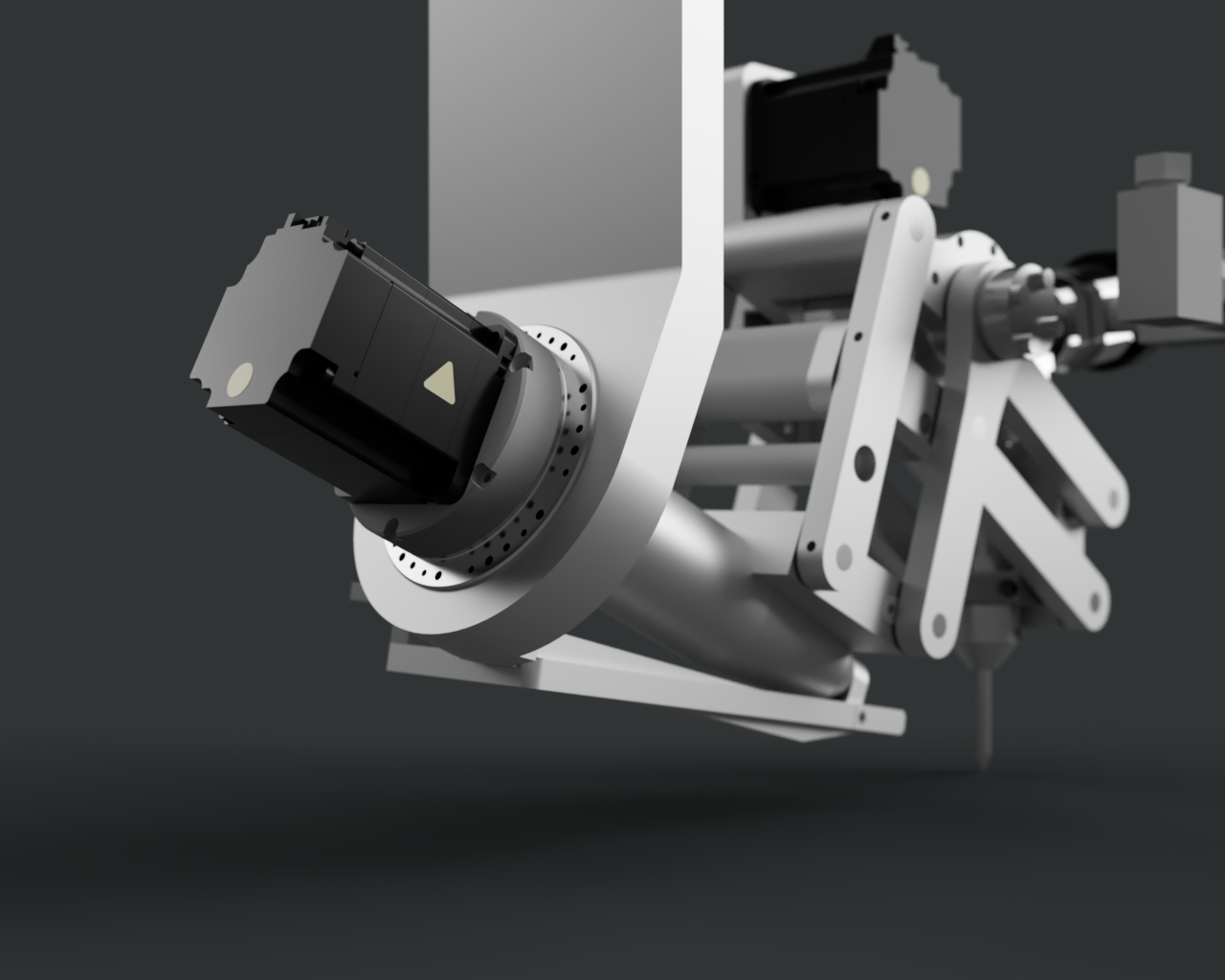 ---
Specs
General
Total weight approx 12 kg
Tilts between 0-46 degrees
Mechanical RTCP
Parts not included
Servo motors for A and B axis
Parts included
Anodized aluminum frame
Stainless steel screws
Stainless steel deep groove ball bearings
Double lip shaft seals
Touch down device
Pneumatic cylinder
Displacement sensor
Spinea TS 70 reduction gear box
Harmonic Drive CPU 20 reduction gear box
Pulleys and timming belt
Z axis calibration device
Stainless steel clamping sets
Optional parts
KMT IDE III cutting head
Focusing tube
On/Off valve and repair kit
High pressure parts
3/8 " dual axis swivel
3/8 " elbow swivel