Work at IGEMS
Who are we?
We are a team of programmers, innovators and engineers developing equipment for waterjet cutting machines. Our main product is our CAD/CAM system which has become the standard software for more than 50 different waterjet machine brands. About 5 years ago we started to develop a CNC controller that we are just beginning to bring to the market. Almost all hardware described below is made for our CNC.
Hardware
To explain more what we do, here is a list of some products that we develop.
We have a unique 5-axis kinematic solution called Tilter. The solution is unique because it is optimized for both making straight cuts (taper angle control) and bevel cuts. Most manufacturers need two different kinematics to be able to do what one Tilter can do.
We have developed our own camera solution called Snapper. The camera is mounted on the machine and it makes it easy for CNC operators to place programs on irregular sheets.
We have developed a calibration tool called Rounder. With this it's possible to calibrate a damaged 5-axis kinematic. Just connect a USB cable between the Rounder and the CNC and the calibration runs automatically. The calibration tool saves money since it makes it possible cut accurate parts with damaged equipment.
Another calibration tool is our Straighter. With this tool you can set the jet straight. Just connect an USB cable to the CNC and start the calibration function.
To exactly find the center of a hole or a corner of a part can be difficult in a waterjet machine. Our product Finder is like a microscope that you place on tip of the jet. The microscope picture is shown on the IGEMS CNC screen.
Our office
We are a small company of just 9 persons. At our office in Borås, Sweden we do all software and hardware development. All software development is done in C# except for customer applications and postprocessors where we use our own developed LISP programming language. In our lab we have a complete set of machines such as Drilling, Milling and Lathe machines we also have a Laser for marking. The most important is our two 5-axis waterjet cutting machines. Our machines are not used for production. We just use them for prototypes, development and for improving our wide range of products.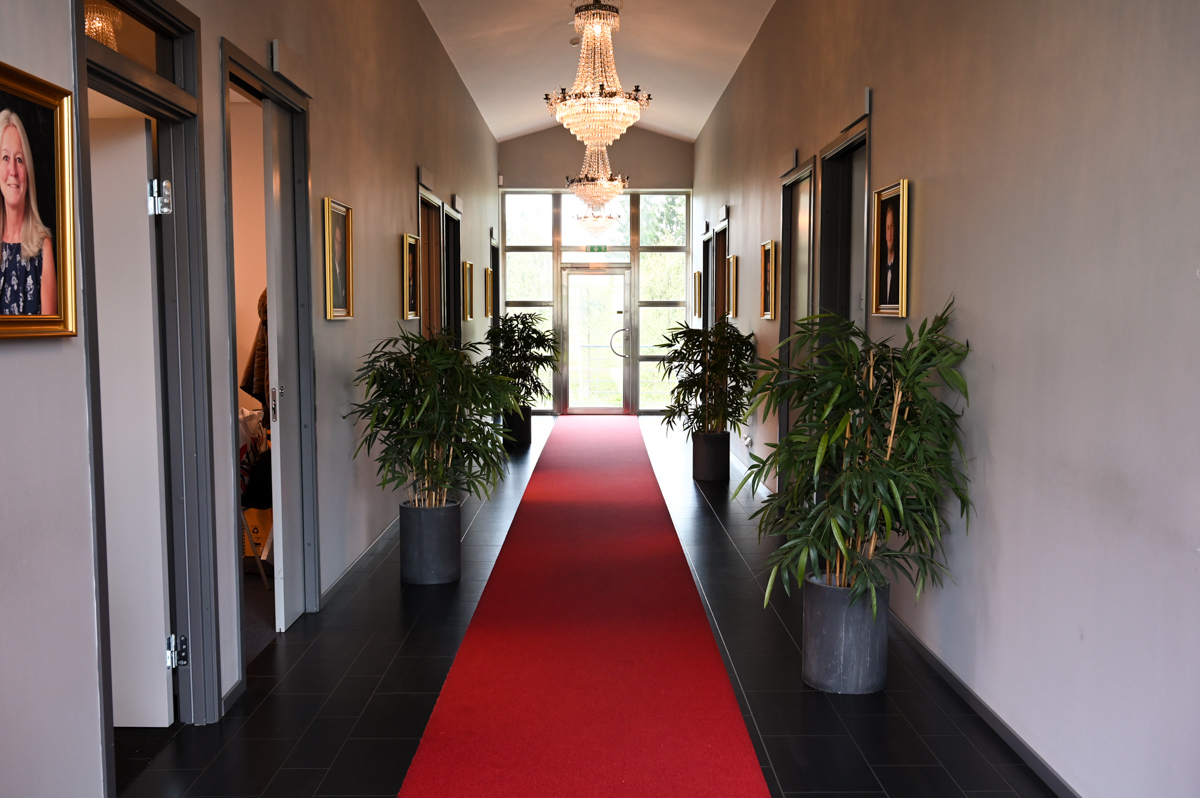 Join our team
We are always looking for talented individuals who wants to join our team. The most important right now is an engineer that can help us with the following:
Support our resellers.
Doing test cuts in our lab machines.
Be a part of our development team and to continuously improve our products.
Postprocessor development.
Do training to resellers and sometimes end users.
It can also be other thing depending on your experience and knowledge.
At IGEMS you will be a part of an enthusiastic team. We cannot expect that you have all needed knowledge from start. The most important is your enthusiasm, motivation and interest.
Is this something for you?
In that case send your interest to: